The hackathon turned out to be highly productive, with over 20 teams participating this time. There were people from different cities of Ukraine, with different skill levels, but all united by the desire to create something that will help our blockchain grow and attract new users. A huge prize pool of $100,000 has been prepared for our participants.
Speakers at the hackathon included headliners and mentors well known in our community: NEAR co-founder Ilya Polosukhin, Aurora CEO Alex Shevchenko, NEAR Senior Engineer Vlad Frolov, Dev Rel at NEAR Inc, Senior Engineer at Proximity Vadim Ilyin. They shared their experience, talked about how the NEAR ecosystem will develop, and what stages it will go through.
Ilya spoke in detail about the Nightshade sharding, why sharding is so crucial for NEAR, and how it will help our blockchain scale.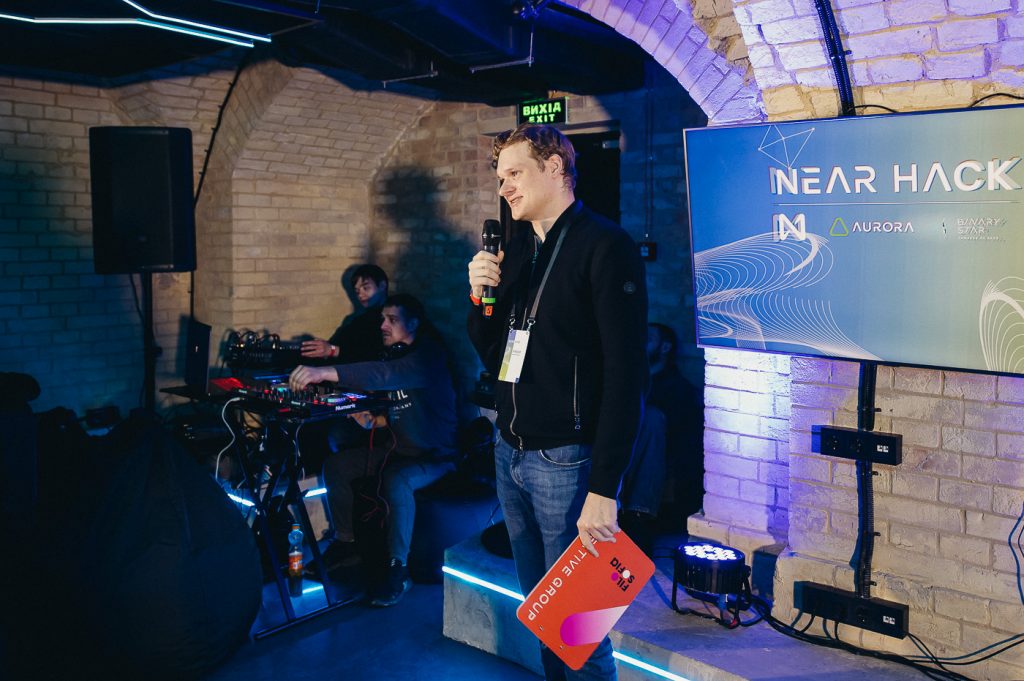 Our friends from Incrypted posted Ilya Polosukhin's speech on their Instagram.
Aurora CEO Alex Shevchenko spoke about cross-chain bridges and cross-chain solutions. The rest of the mentors also took part and conducted their master classes.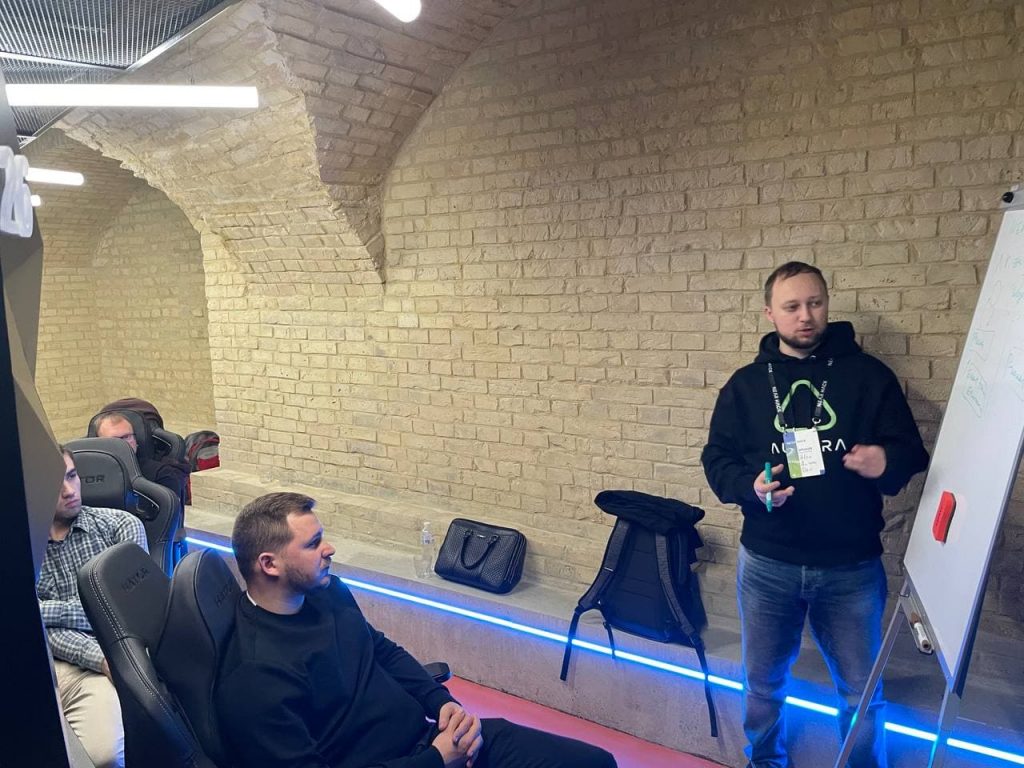 Different teams have presented about 20 projects. The following three teams have been chosen as winners: "TiZhS", "Unity Near toolkit", and "Blaize".
The TiZhS team has presented a browser extension that will allow users to send tips as well as request them.
Members of the Unity Near toolkit team have come up with a solution to facilitate game development on NEAR: a visual toolkit for the Unity3d game engine along with a web platform to help game developers create blockchain games with little or no effort, and with no Rust or blockchain knowledge.
Blaize team members developed a lending/borrowing protocol to address the liquidity shortage in the NEAR DeFi ecosystem. NEARLEND is a decentralized non-custodial lending and borrowing liquidity protocol. The protocol allows creating money markets with algorithmically set interest rates based on supply and demand.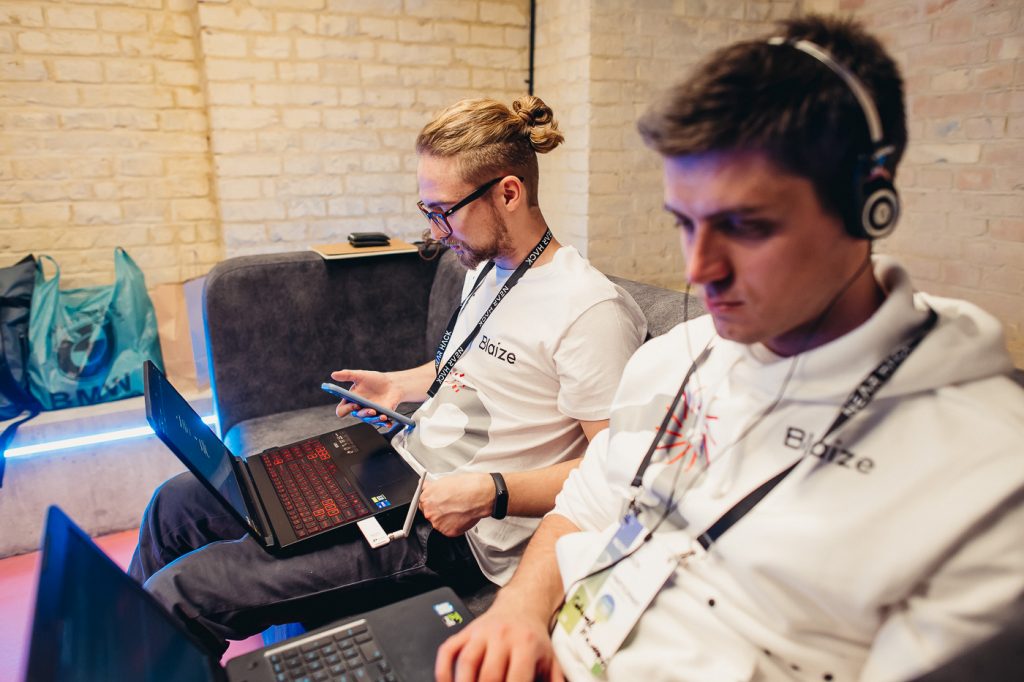 Let's also touch upon projects from other teams
Alex Shevchenko's lecture was not in vain, and, of course, there's no hackathon without a project related to transferring tokens between different networks. And at NEAR.HACK, a similar bridge was also presented with its unique solution: AMM and trading pools with a specific token, which could be sent in one network and minted in another.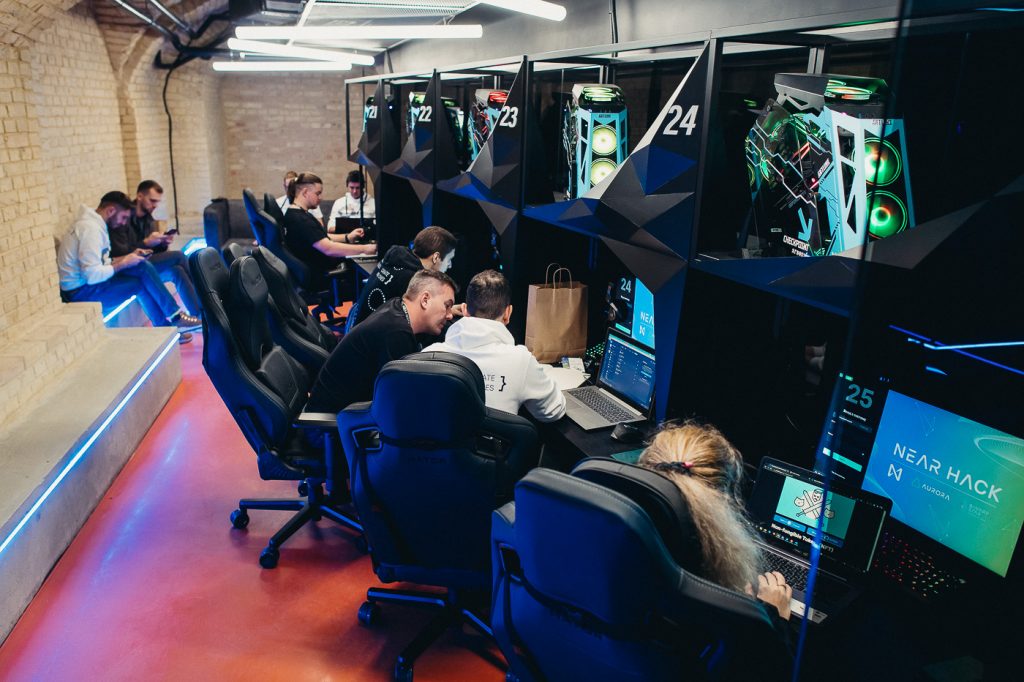 Among the presented projects, there were also browser extensions that would show top applications on NEAR/Aurora and user activity, as well as oracle solutions that would receive data from other networks besides NEAR.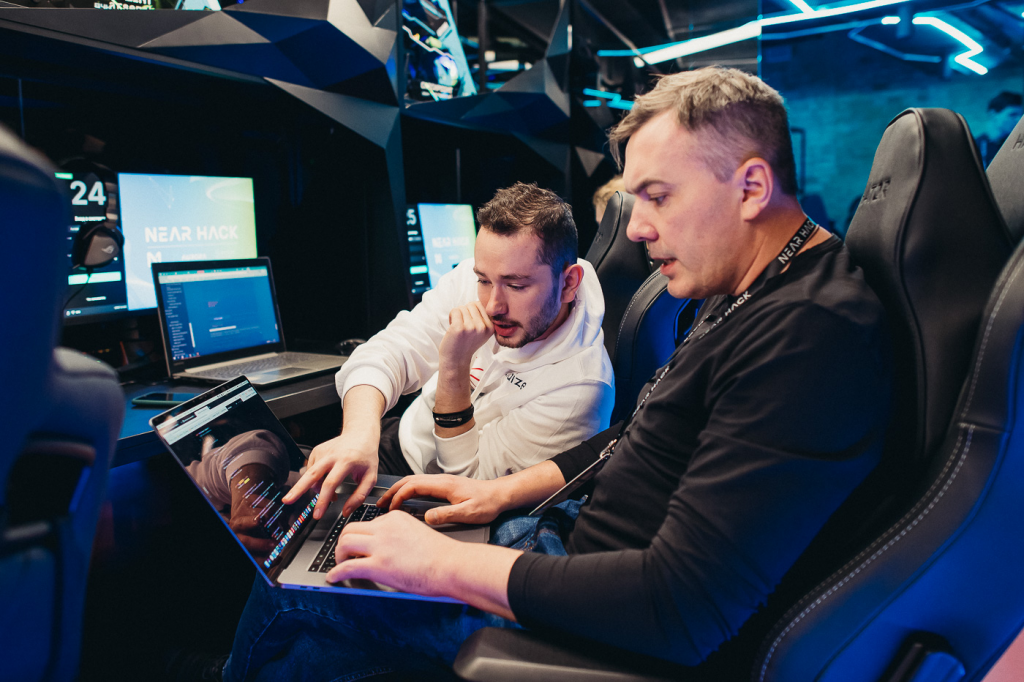 Social media also got covered, one of the teams presented a toolkit for assessing content activity on Twitter or Youtube.
NFTs also got their spot. NFT development concepts suggested by various teams included combining a real product with NFT, booking via NFT, identifying trends in NFT, and analyzing social metrics.
The guys from the "the newbees" team proposed the option of connecting Fediverse users to DAO smart contracts. Fediverse is an ensemble of decentralized Internet services operating on the principle of federation: having an account in one service, a user can interact with other Fediverse services without registering with them.
A few teams worked on game projects.
We can only assume how difficult it was for the judges, but nevertheless, they managed, and now we just have to wait for new projects in our ecosystem.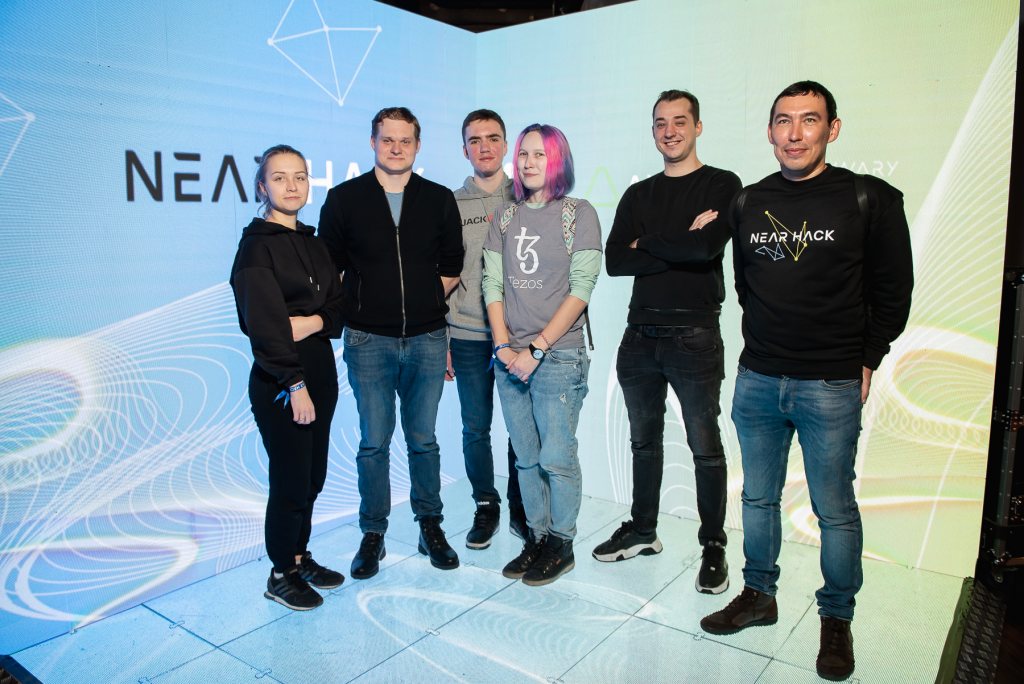 Prizes went to all participants to support the projects and, of course, the developers themselves.
Promising teams received an invitation to NEAR Accelerator (http://nearukraine.com).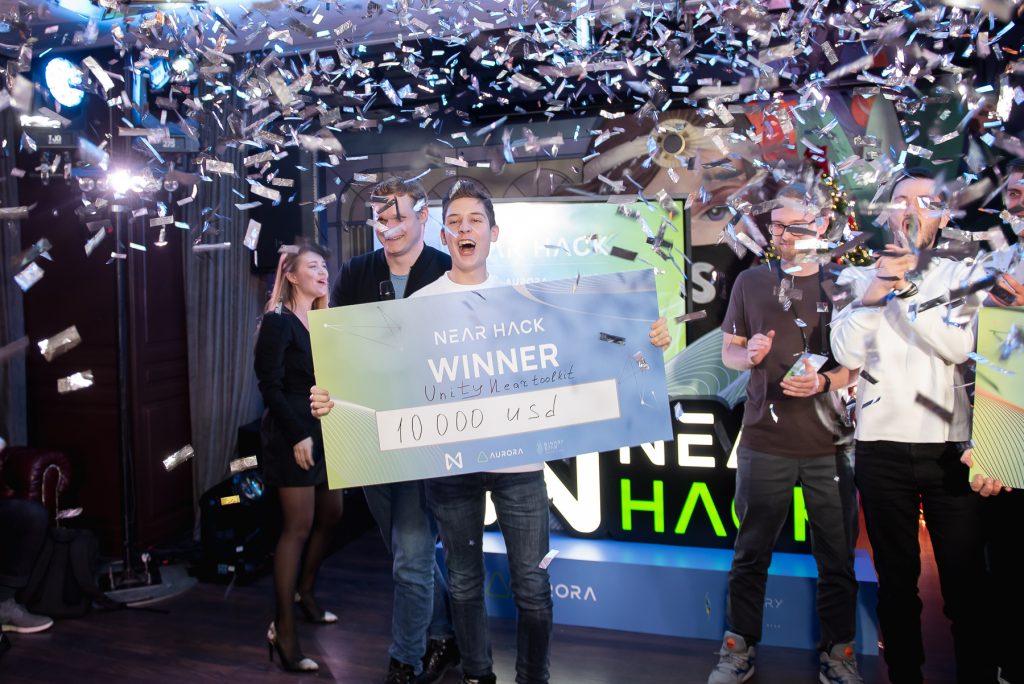 The event ended with a grand party that allowed the participants and mentors to relax after so many days of intense brainstorming.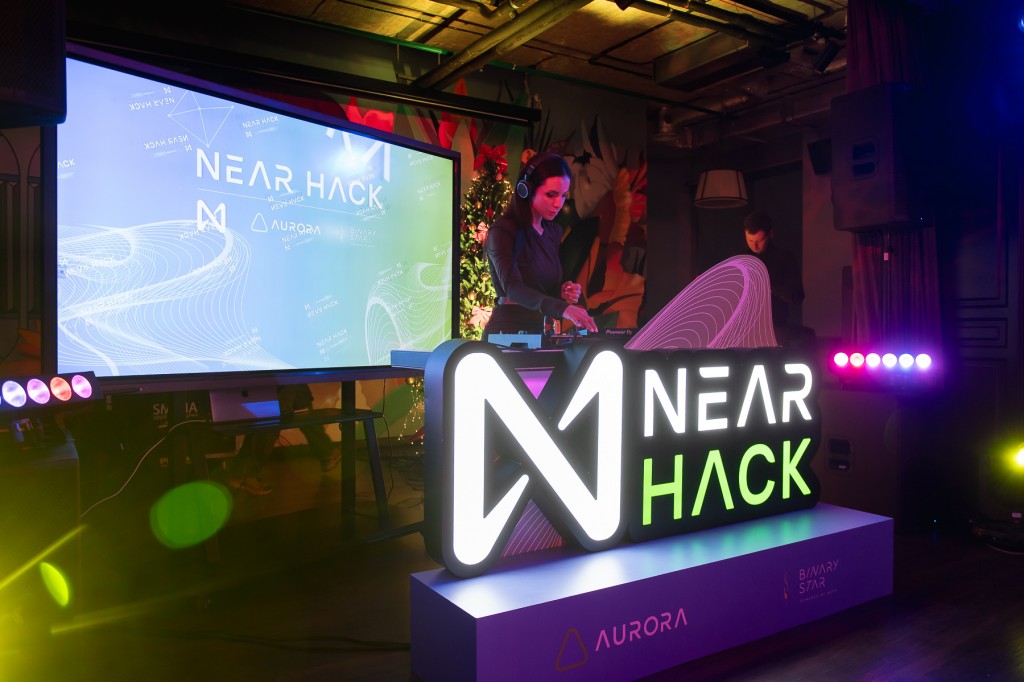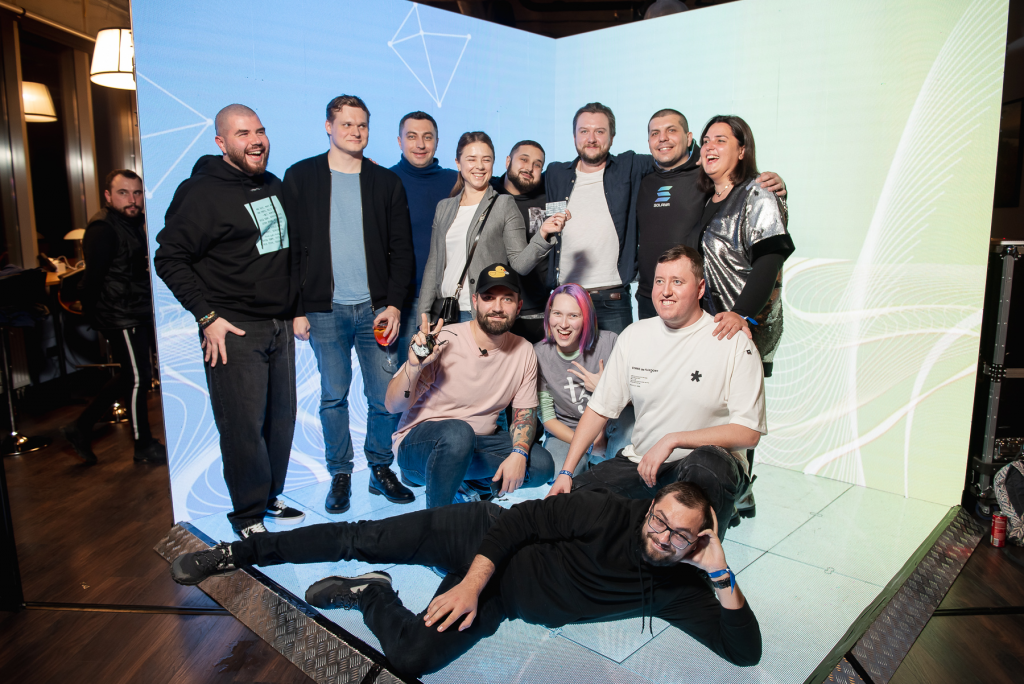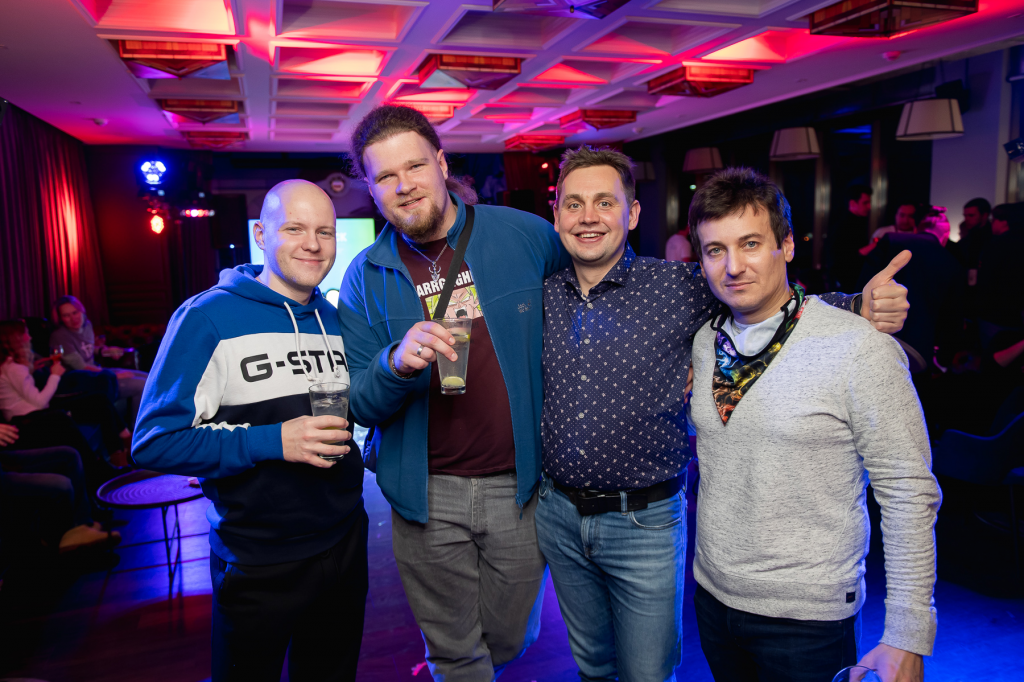 Many thanks to all participants — your commitment contributes greatly to the growth and development of our NEAR blockchain!